Dec 15
8
News Release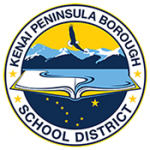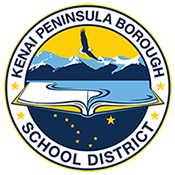 KPBSD Board of Education seeks applicants



Soldotna, December 8, 2015—Board member Sunni Hilts (District 9) retired in December 2015, thus, KPBSD seeks applicants to fill this vacant school board position through October 2016.
A nine member board serves the diverse Kenai Peninsula Borough School District, which spans 25,600 square miles, educates nearly 8,700 students, and has more than forty schools. This vacant school board position requires residency in Assembly District 9, located in the southern Kenai Peninsula. This geographical area includes schools in the Homer area off the east end road, and across Kachemak Bay in Nanwalek, Port Graham, and Seldovia.
Responsibilities
For information on the role and responsibilities of board members, review the Bylaws of the Board on the KPBSD website. http://bit.ly/SchoolBoardBylaws
Qualifications
Applicants must be at least 18 years of age, a qualified voter of the State of Alaska and a resident of the Kenai Peninsula and District 9 for 180 days.
Term of Office
Appointment will begin January 11, 2016.  Appointee will stand for re-election at the regular election in October 2016.
To Apply
Applications are available through the KPBSD website, or at the District office. Application period closes Tuesday, December 29, 2015, 12:00 noon, (AKST)
Interviews
Qualified applicant interviews will be Monday, January 11, 2016, and the selected candidate will be sworn in during the Board of Education meeting January 11, 2016, in the Borough Assembly Chambers.
Questions?
Contact Debbie Tressler, 907-714-8836, dtressler@kpbsd.k12.ak.us
Links