Apr 16
19
Kenai Peninsula Borough School District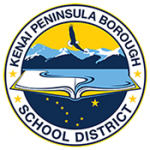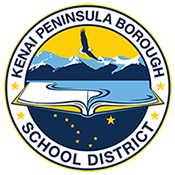 Contact: Pegge Erkeneff, 907.714.8888
News Release


BP celebrates five KPBSD teachers
Soldotna, April 19, 2016—Five KPBSD teachers learned they were recognized as a 2016 BP Teacher of Excellence when Superintendent Dusek made surprise visits to congratulate the teachers and share the news. Selected from more than fifty excellent nominations, BP and KPBSD celebrate Darilynn Caston, Redoubt Elementary School; Sharon Hopkins, Tustumena Elementary School; James Knoebel, Soldotna High School; Nickole Lyon, Seward Elementary School; and Patricia Truesdell, Hope School.
A celebration banquet will be held May 4, 2016, and the Kenai BP Teacher of the Year will be announced that evening.
###
BP News Release: BP RECOGNIZES 32 TEACHERS OF EXCELLENCE Outstanding Alaska teachers celebrated for excellence in education
ANCHORAGE (April 15, 2016) –  BP will again honor a select group of teachers from across Alaska for their exceptional performance in the classroom, dedication to students and contribution to the state's future.
Five Kenai Peninsula Borough School District teachers are among the 32 honorees. Now in its 21st year, the BP Teachers of Excellence program will recognize 32 Alaska teachers in 2016, with winners receiving $500 gift card and a $500 matching grant to their school. "At today's oil prices, we look closely at every dollar we spend, and we believe that continuing to support our teachers in communities across Alaska remains a great investment in our state and in our future," said BP Alaska Regional President Janet Weiss. "It's another part of BP's commitment to Alaska, and we're honored to continue this great tradition." The program honors K-12 teachers from all school districts, including public and private schools. Since the program's inception in 1995, BP has recognized 680 teachers for their dedication to teaching and inspiring students. This year, the program attracted more than 1,000 nominations.
For the complete list of winners across the state visit: BPteachers.com.
###
This and all KPBSD media releases are online at this web page: http://bit.ly/MediaPublicRelationships
Suggest or contribute a story online link: http://bit.ly/SuggestKPBSDstory