Aug 17
8
Kenai Peninsula Borough School District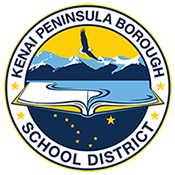 Contact: Pegge Erkeneff, 907.714.8888
News Release
How to register for KPBSD Pre-Kindergarten Title I classes
Soldotna, August 8, 2017—Free pre-kindergarten classes at local schools for children who will be four years old by September 1, 2017, are open. To qualify, parents and guardians must contact their local area school, schedule a Pre-K assessment (dates below), and complete an application prior to the school screening appointment date.
Parent or guardian action steps
Contact local attendance area school for times and testing locations. (See list of schools offering Pre-K sessions*)
Complete a Pre-K Application—the school office in your attendance area will provide applications
Return the application to your neighborhood school office during school hours
Schedule your child's assessment prior to the date for your neighborhood school screening. (Dates listed below)
Children must be age 4 by September 1, 2017
Title I KPBSD programs web link: Title 1 programs at KPBSD
* Screening dates for KPBSD Title I Elementary Schools offering Pre-K classes
Students qualify for Title I services based on academic need
Central Peninsula Area, August 22, 2017, in the Borough Assembly Chambers, Soldotna

Mountain View Elementary, 283-8600
Nikiski North Star Elementary, 776-2600
Redoubt Elementary, 260-4300
Soldotna Elementary, 260-5100
Sterling Elementary, 262-4944
Tustumena Elementary, 260-1345
Seward Elementary, 224-3356, August 23, 2017, at Seward Elementary
Homer, Anchor Point, and Ninilchik: August 24, 2017, at Paul Banks Elementary

Chapman Elementary, 235-8671
Ninilchik School, 567-3301
Paul Banks Elementary, 226-1801
Voznesenka School, 235-8549
Title I programs are required to utilize effective, research based instruction, and must also provide evidence that students receiving Title I support are showing academic growth.
###
This and all KPBSD media releases are online at this web page: http://bit.ly/MediaPublicRelationships
Suggest or contribute a story online link: http://bit.ly/SuggestKPBSDstory
Please contact me with questions or connections to be made for your KPBSD district and school stories.