Feb 19
17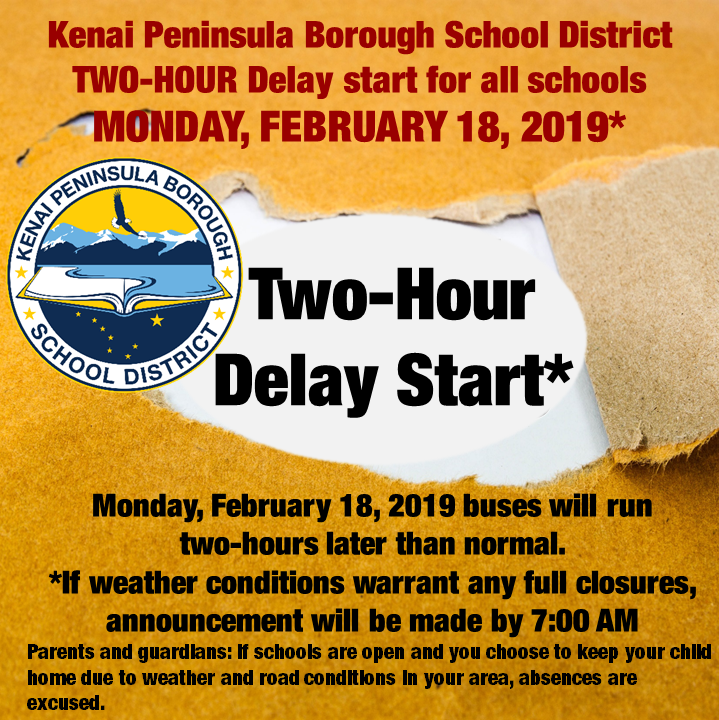 ►ALERT: All KPBSD schools will open with a TWO HOUR DELAY START on MONDAY, February 18, 2019, due to weather conditions throughout the Peninsula.
If weather and road conditions warrant a full closure for any schools that announcement will be made about 7:00 AM.
All morning Pre-K class sessions are cancelled during a two-hour delay start.
Parents and guardians, if you decide, based on conditions near you to keep your child at home, absences will be excused.
*A two hour delay means that morning buses run two hours later than normal, school begins two hours later than normal, staff arrives at school two hours later than normal, and Pre-K morning sessions are cancelled. The school day ends at the normal time.