Jan 16
21
Kenai Peninsula Borough School District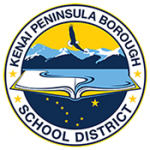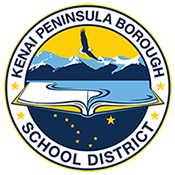 Contact: Pegge Erkeneff, 907.714.8888
NEWS RELEASE
Collective Bargaining Impasse Continues
Soldotna, January 21, 2016— Negotiations between the Kenai Peninsula Borough School District (KPBSD), and the Kenai Peninsula Education Association (KPEA) and the Kenai Peninsula Education Support Association (KPESA) remain at impasse. The January 13, 2016, KPBSD health insurance counter proposal to the KPEA and KPESA was not accepted by the Associations.
After an extended caucus on January 13, 2016, the KPEA and KPESA bargaining team comments—in response to the KPBSD proposal—made it clear that they will not accept any upper limit, or cap, on the amount of the District's contribution to the High Deductible Health Plan (HDHP) that they proposed in October 2015. That proposal requires the District to pay 100% of the costs of the HDHP. In January, the Associations' comment that it wants the District to pay the first $1,700 per employee per month, plus 100% of an annual cost escalator, and then 85% of any additional cost, is not a cap on the District's contribution to health insurance costs. It regresses from the current 85%-15% cost sharing for the existing health plan. As such, the Associations' comments were non-responsive, and displayed no reasonable, economically feasible, or realistic effort to break the current impasse in bargaining.*
The Associations have not presented a written counter proposal to the District. As a result, another negotiating session has not been scheduled.
A two day advisory arbitration hearing before Arbitrator Gary Axon has been scheduled for June 1 and 2, 2016. He was jointly selected by KPBSD, KPEA and KPESA.
Links
*January 20, 2016: KPBSD Response to KPEA and KPESA January 13, 2016 comments
KPBSD webpage: School District Collective Bargaining
###
This and all KPBSD media releases are online at this web page: http://bit.ly/MediaPublicRelationships
Suggest or contribute a story online link: http://bit.ly/SuggestKPBSDstory