Mar 14
17
Media Release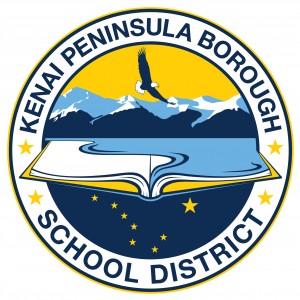 KPBSD juniors and seniors to attend career and job fair
Soldotna, March 17, 2014—The annual Peninsula Job and Career Fair, billed as the biggest recruitment event on the Kenai Peninsula, will be Wednesday, March 26, 2014, 11:00 a.m. to 6:00 p.m., at the Peninsula Job Center in Kenai, Alaska. KPBSD and the Department of Labor and Workforce Development (DOLWD) will once again partner to deliver resume writing, interviewing, and work ethics training in preparation for this event.
Students from Kenai Alternative School, Kenai Central High School, Nikiski Middle-High School, Skyview High School, and Soldotna High School, will attend. More than sixty employers will be present to speak to job seekers about their current and future job openings. KPBSD students who plan to attend must sign-up through their school counselor, and bring several copies of their resume to provide to employers. Transportation is provided by KPBSD.
KPBSD is happy to once again be able to partner with the DOLWD," said John O'Brien, director of secondary education and student activities. "Our students benefit from access to their professionals working together with our school counselors and career guides on resume writing, interviewing, and work ethics training skills. KPBSD juniors and seniors looking for either part time employment or something more, can benefit from attending the Peninsula Job and Career Fair, since it is the biggest recruitment event on the Peninsula."
Employers include: AJEATT, Adult Learning Programs/MASST, Alaska Crane Consultants, Air National Guard, Alaska State Troopers, Alaska Department of Corrections, Alaska Division of Forestry, Alyeska Pipeline, ASRC Energy, AVTEC, Beacon OHSS, Central Peninsula Hospital, Consumer Care Net, Copper River Seafood, Crowley Marine Services, ESS Service, Fred Meyer, Frontier Community Services, Gas Drive Global, Governor's Council on Disabilities, Halliburton, Home Depot, Hope Community Resources, Inlet Fish, Kachemak Electric, KDLL Radio, Kenai Peninsula Borough School District, Kenai Peninsula Care Center, Kenai Peninsula College, Key Bank, Kenaitze, Lee Shore Center, McDonalds, Nana Management, Northern Training Industrial, Offshore Systems, Pacific Star Seafood, Peak Oil Field Services, Peninsula Clarion, Peninsula Community Health Services, RESCARE, Safeway, Schlumberger, Snug Harbor, State of Alaska Juvenile Justice, Taco Bell, US Army, US Marines, US Navy, AK Army National Guard, Wal-Mart, and Wells Fargo.
"We are extremely pleased with the excitement students are expressing about attending the job fair and meeting with employers about current and future openings," said Rachel O'Brien from the Peninsula Job Center. "School district personnel have been very instrumental and supportive of Department of Labor staff by allowing us to work with students during their class time and discuss resume writing, career exploration, interviewing skills and work ethics. Attending the job fair is an outstanding opportunity for students to speak directly to employers about short and long-term employment, learn about labor demands, and make local connections. The Peninsula Job Center wants to extend our sincere appreciation to KPBSD administration, principals, counselors and teachers of Skyview, Soldotna, Kenai, and Nikiski high schools for partnering with the Alaska Department of Labor and Workforce Development for the second year in a row to deliver this invaluable experience to local students."
The Peninsula Job Fair is coordinated by the Alaska Department of Labor and Workforce Development with support from the Peninsula Clarion and alaskajobnet.com, the City of Soldotna, the City of Kenai, and the Kenai and Soldotna Chambers.
Contact for businesses: Rachel O'Brien, employment specialist, Peninsula Job Center, 907-335-3001
Contact for employers to sign up and have an informational or recruitment booth: Jackie Garcia, business connections specialist, Peninsula Job Center, 907-335-3030.
Media Release: Kenai Job Fair is March 26 2014
###
Kenai Peninsula Borough School District
Contact: Pegge Erkeneff, 907.714.8888