Sep 14
17
Kenai Peninsula Borough School District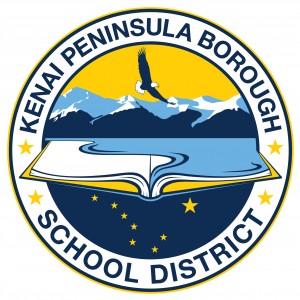 Contact: Pegge Erkeneff, 907.714.8888
News Release
Shake out, don't freak out earthquake drill is 10/16 at 10:16 a.m.
Soldotna, September 17, 2014—Schools in the Kenai Peninsula Borough School District will participate in the Great Alaska ShakeOut "Drop, Cover, and Hold On" earthquake drill on Thursday, October 16, 2014, at 10:16 a.m.
 KPBSD students and staff join more than 66,000 Alaskans who already registered to participate. Dave Jones, assistant superintendent of instructional support, said, "We need to be prepared for incidents we hope never happen, but if they do, we can minimize the danger to our students, staff, and community." Earthquake preparation and the proper "Drop, Cover, and Hold On" technique is valuable safety education for our students and employees. We will also practice a radio check-in to the district office from each of our schools following this earthquake drill.
Please encourage Alaska businesses and families to also participate.
Resources, including audio clips for the drill, are available online at: http://www.shakeout.org/alaska/ 
###
This and all KPBSD media releases are online at this web page: http://bit.ly/MediaPublicRelationships
Suggest or contribute a story online link: http://bit.ly/SuggestKPBSDstory