Sep 15
30
Kenai Peninsula Borough School District News Release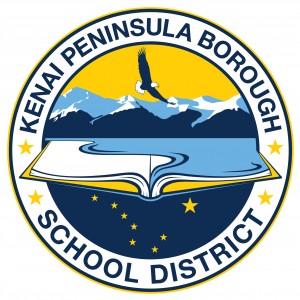 Contact: Pegge Erkeneff, 907.714.8888
Does a quality education and the future success for every young person living on the Kenai Peninsula matter to you? 
Yes? ... please participate in the budget development meeting which takes place at 23 KPBSD school sites on Thursday, October 15, 2015, at 6:00 p.m. Here are three reasons why:
Up front learning about how KPBSD is crafting a multi-million dollar budget in response to the fiscal reality impacting all aspects of state government and funding for public education
Give your feedback about areas of the budget that can be reduced or should be expanded, and suggestions for legislators about solutions to our funding shortfalls. What matters, what doesn't?
Q & R: question and response opportunity
"The district is facing a fiscal gap for our 2016-2017 budget," said Sean Dusek, superintendent. "We are prioritizing the programs and services we will be able to offer in our schools. The district may need to make difficult decisions depending upon the level of funding we receive from the state and borough. I encourage the public to use this meeting as an opportunity to learn about this fiscal reality, and to think in terms of what we can do differently to produce a balanced budget."
Parents, staff, students, business partners, community members, and elected officials are invited to attend the budget development meeting on Thursday, October 15, 2015, 6:00 p.m., via MS Lync, at any of these KPBSD school sites:
Cooper Landing – Room 4; Homer Middle School – Library; Hope School – Sandra Barron's classroom; Kaleidoscope School of Arts and Science – Library; K-Beach Elementary – Room 18; Kenai Alternative School- Front office; Kenai Central High School – Library; Moose Pass School – Katie Abraham's class; Mountain View Elementary – Library; Nikiski Middle – High School – Library; Nikolaevsk School – Library; Ninilchik School – Library; Port Graham School – Secondary classroom; Seward Elementary School – Library; Skyview Middle School – Library; Soldotna Elementary – Library; Soldotna High School – Library; Soldotna Montessori School – Office; Soldotna Prep School – Library; Sterling Elementary – Mrs. Van Slyke's room; Susan B. English School – Commons; Tebughna School – Room 6; and Tustumena School – Library.
"Our annual budget is one of the most important things we do each year," said Dave Jones, assistant superintendent of instructional support. "We want to give our parents, staff, students, and community members a chance to learn about our budget, participate in the process, and offer input. The meeting on October 15 will be an important step in the process to develop the FY17 budget. We hope to see a large turnout at all our schools across the district."
Participant input will be synthesized and presented to the KPBSD school board during November and December board meetings and worksessions.
Links
###