May 17
10
News Release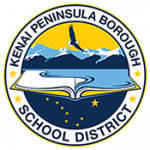 State education funding cut scenarios for KPBSD

Soldotna, May 10, 2017—The HB57 Operating Budget conference committee is appointed. If you value public education in the KPBSD, please contact committee members* and local legislators now to request status quo education funding. In preparation for potential reductions to education funding, KPBSD administration anticipates:
The effect of a 1% reduction in state education funding for the KPBSD is $1,055,166
If a 1% cut were made, KPBSD would:
Raise the Pupil-Teacher-Ratio (PTR) ratio by one in elementary and middle schools
Thirteen schools would be affected: K-Beach Elementary, Kenai Middle School, McNeil Canyon, Mountain View Elementary, Nikiski North Star Elementary, Paul Banks Elementary, Redoubt Elementary, Seward Elementary, Skyview Middle School, Soldotna Elementary, Sterling Elementary, Tustumena Elementary, and West Homer Elementary
Use of Fund Balance for remaining deficit
The effect of a 2% reduction in state education funding for the KPBSD is $2,110,332
If a 2% cut were made, KPBSD would:
Implement the identical changes as outlined in the 1% cut
Implement a variety of these administrative recommendations:

Cut library aide positions
Reduce calendar days for support staff employees including pool manager, secretarial, and custodial positions
Reduce co-curricular offerings for all types of activities including sports
*House and Senate HB57 Conference Committee members
These are the six legislators who will meet together representing the House and the Senate, and determine funding for public education:
Click here to send a Public Opinion Message to any or all legislators, or call any LIO and they can send it for you – 50 word limit.
Kenai Peninsula Legislators
These are legislators who represent schools and communities in the KPBSD:
School starts in three months. KPBSD has 30 positions on hold until we learn what our FY18 funding will be, in addition to millions of dollars and positions already reduced.
Budget Background
For several years, budget reductions have come through efficiencies, Pupil to Teacher Ratio (PTR) increases, and reduction of staff. Increased costs related to healthcare continue to rise.

The effects of these cuts have been kept as far away from the classroom as possible and most of the public do not realize these are already in effect. But, $8,550,530 has already been reduced in KPBSD since FY15.
FY15 Budget Reductions        ($1.25 million)
FY16 Budget Reductions          (1.37 million)
FY17 Budget Reductions          (3.44 million)
FY18 Budget Reductions          (2.48 million)
Total Budget Reductions     ($ 8.55 million)
Links
###