Aug 17
16
News Release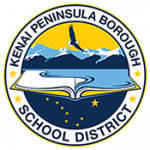 KPBSD welcomes Apple Bus Company
The first day of school is Tuesday, August 22, 2017*, and Apple Bus Company is in final preparations for the new school year.
Find new bus route and pickup and drop-off times
Apple Bus Company routes and times are now online and searchable via the Kenai Peninsula Bus infoFinder
Practice Run, Monday, August 21, 2017!
All Apple Bus Company buses will run their scheduled routes, in real time, stopping at all known stops, both in the morning and afternoon on Monday. Please do not think you have missed the first day of school, and your child has missed the bus! This is a full practice run, in real time, to finalize route timing and pickup and drop-off times.
Parent idea: On Monday, in conjunction with the Apple Bus bus practice, do your own practice run to determine how long it takes you to arrive at your bus stop, so on Tuesday, students are ready to step aboard a new year!
KPBSD bus questions?
Please call Apple Bus Company:
Central peninsula area (Kasilof, Kenai, Nikiski, Soldotna, Sterling): 907.262.4900
Southern peninsula area (Anchor Point, Ninilchik, Homer area): 907.235.0124
Seward area: 907.224.3571
Links
Kenai Peninsula Borough School District
Contact: Pegge Erkeneff, Communications Liaison, communications@KPBSD.org
907.714.8888
*Variances – school begins:
August 15, 2017: Kachemak-Selo; Razdolna; Voznesenka schools
August 21, 2017: Nanwalek; Nikolaevsk; Port Graham schools
August 22, 2017: all other KPBSD schools