Sep 17
22
News release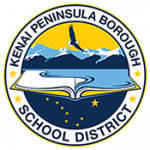 Suicide Prevention and Awareness

"While suicide is sometimes a difficult topic to discuss, it is also paramount that we as a community address it head on. Programs such as Sources of Strength are critical components of our commitment and dedication to support our students through the myriad of issues they may experience throughout their lives." –Sean Dusek, superintendent
KPBSD is dedicated to provide suicide awareness and wellness education to students, staff, and the greater Kenai Peninsula community. GCI and The Alaska Foundation released a PSA video on September 22, to highlight the work KPBSD is doing with Sources of Strength, through the GCI Suicide Prevention Grant.
September is national suicide awareness month, and the Alaska suicide rate is twice the national average. Several schools are creating a Wall of Hope. In addition, KPBSD received a variety of grants from the Department of Education and Early Development (DEED) and the Alaska Community Foundation to support suicide prevention programming and training to not only our adults, but also our students. In the spring of 2017, over 75 students and adults from Homer, Kenai, and Seward received training in Sources of Strength (SOS). SOS is a strength-based comprehensive wellness program that focuses on suicide prevention but affects other issues such as substance abuse and violence. In early October, Soldotna High School will join the SOS team, and on October 13, high school students from Seward, Homer, Soldotna, and Kenai will participate in a Sources of Strength Upstream Conference in Kenai.
"At the school level, our school psychologists and school counselors are trained and use suicide risk assessments for students who are in need of support," said Clayton Holland, director of pupil services. "Their good work together with our staff and school administration offer support to at-risk students and provide resources to students and families."
Several KPBSD counselors are trainers for evidence-based wellness programs such as Youth Mental Health First Aide and The Fourth R. KPBSD will continue to foster and share resources with mental health organizations to increase coordination and support for our students and community members about suicide prevention and wellness.
Links