May 18
15
New! Text Messaging Service for parents & guardians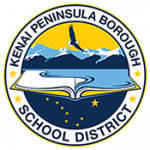 A positive Opt-In is necessary to participate in this free service
Soldotna, Alaska—The Kenai Peninsula Borough School District can now utilize the SchoolMessenger system to deliver text messages, straight to a parent, guardian, or student mobile phone with important information about events, school closings, safety alerts and more. A positive opt-in text will be sent to current mobile contacts in PowerSchool on Thursday, May 17, 2018 from #67587.
To activate the new free Text Messaging Service, a positive opt-in is necessary from your mobile phone.
Parents, guardians, and students can participate in this free service by sending a text message of "Y" or "Yes" to our school district's short code number, 67587 anytime, and making certain that your cellular contact is correct in PowerSchool.
QUICK CHECKLIST for Parents and Guardians

Do you have a cell phone registered in the KPBSD PowerSchool contact information?
NO?

Contact the office at your child's school to update PowerSchool with your preferred mobile phone contact in order to activate SMS text messages and alerts. Each student contact may include three numbers to receive SMS texts: two adult contacts, and the student SMS contact (if applicable).
YES?

You will receive a legitimate (it's not spam) text on Thursday, May 17, 2018, from 67587 that begins with, "Kenai Peninsula Borough School District alerts." The text invites you to positively OPT-IN to receive future messages from your child's school, or the main school district office. If your cellular number is activated in PowerSchool after May 17, you will receive the positive opt-in text within 24 hours. You can positively opt-in at any time.
TO PARTICIPATE IN THIS FREE SERVICE and ACTIVATE THE ABILITY TO RECEIVE FUTURE TEXT MESSAGES, YOU MUST:
Reply to the text you receive on or after May 17, 2018, with a Y or YES
Or
Initiate your own text anytime to this number: 67587
With this message content: Y or YES
Questions? Review FAQs
The contact information for parents, guardians, and students is sourced from contact information in PowerSchool. To update or review your information in PowerSchool, contact your school secretary, go to PowerSchool via your computer, the PowerSchool app, or the Kenai Peninsula SD mobile app.
In ongoing efforts to increase campus safety and communication, the school district added SMS alert functionality to our existing communication alert system (School Messenger). For specific questions about safety protocols, please talk to your school principal.
###