Feb 19
6
KPBSD Inspiration, Stephanie (Arbelovsky) Queen, Kenai Central High School Class of 2000, Soldotna City Manager
"Use your energy and talents to make our community better. One of the best things about living in a small community is the chance to make a real difference, and to be supported by a close-knit community around you. Take advantage of that support: find a mentor, ask someone you look up to if you can learn from them or help out on a project. I think you'll be surprised by the response you get. We're all rooting for you to succeed, and will help where we can."
–Stephanie Queen, KCHS graduate, Soldotna City Manager
An athlete at Kenai Central High School, Stephanie (Arbelovsky) Queen started her early learning at Kenai Co-op preschool, followed by Sears Elementary, Mountain View Elementary, Kenai Middle School, and she graduated from Kenai Central High School in 2000. Then she earned both a Bachelor and Master degree in Civil and Environmental Engineering from Cornell University, Ithaca, NY. Returning to Alaska and the Kenai Peninsula, she is now the Soldotna City Manager.
Favorite spots in Soldotna growing up
Although she was a Kenai resident and graduate, Queen has a few early Soldotna memories which include birthday parties at the roller rink (with the giant fuzzy dice and the limbo stick), and going to the Soldotna Airport for dog sled races and to watch the model airplane club fly their planes.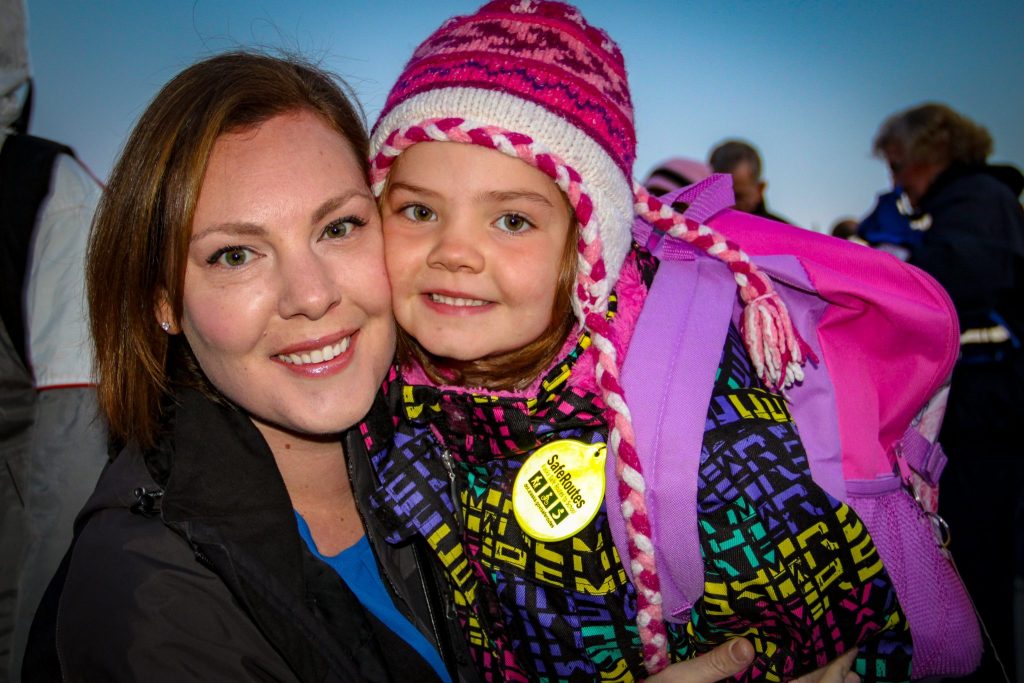 Fast forward 20+ years
Now serving as Soldotna City Manager, Queen explains, "Part of the City's economic development strategy over the past several years has been incremental investment in our downtown, and this is a priority I would like to continue to pursue into the future. We started with 'low-hanging fruit' such as new highway banners, park signs, and landscaping improvements. And we supported and encouraged events that bring people to Soldotna Creek Park and commercial core.
One of the things I really appreciate about Soldotna, is how engaged our residents are. We've figured out how to work together across public, private, and non-profit lines, to move big projects forward. This has allowed us to accomplish several of the community's long-standing goals; something we would not have been able to do without strong partnerships.
I really value our community's entrepreneurial spirit. It is true in the traditional sense, of people investing in and starting new businesses. However, it is also true in the many events, races, festivals, markets, and concerts that people are creating, which provide more opportunities and new things to do in our area. It's great to be part of a community that rewards creativity, and supports people who are willing to invest their time and talents to build something new.
We now have an opportunity to explore more significant–although complex–redevelopment concepts, particularly along the portions of our downtown that border the Kenai River."
"My goal is to work closely with private land owners to plan for future infrastructure and developments, which not only add value to their property and benefit surrounding businesses, but also provide a more attractive downtown that is well-connected to the rest of the community."
Everyday celebrations
"I get to work with great people, who are dedicated and skilled at what they do. We share a sense of pride in serving the public, and enjoy working together to make decisions that improve people's lives. Our City is very fortunate in the quality of employees and leaders who have chosen to work here, and that is my favorite part of this job."
Links
https://www.facebook.com/cityofkenai/
Stephanie (Arbelovsky) Queen, Kenai Central High School Class of 2000 Part 4 of 4
City Manager, City of Soldotna https://soldotna.org/
Do you have a story tip about a KPBSD graduate to profile in our Wednesday Inspiration? Kindly email Pegge Erkeneff, KPBSD communications liaison, Pegge@KPBSD.org.