Apr 19
1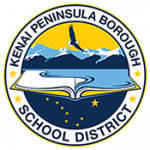 News Release
KPBSD Board of Education meeting: Interviews for new Superintendent of Schools
Soldotna, April 1, 2019—The Kenai Peninsula Borough School District Board of Education is pleased to announce that on Thursday, April 4, 2019, the Board will conduct interviews for the new superintendent of schools. Interviews will be at the George A. Navarre Administration Building, Assembly Chambers, 144 North Binkley St., Soldotna, Alaska, beginning at 4:00 p.m.
4:15 p.m.: Mr. John Pothast, current Director of Elementary & Secondary Education, Kenai Peninsula Borough School District
5:30 p.m.: Dr. Christine Ermold, current Director of Human Resources and Professional Development, Kenai Peninsula Borough School District
How-to participate in Homer, Seward, or Soldotna, and provide written feedback:
The public is invited to attend the on-site interviews in Soldotna, or watch via live video stream at Homer Middle School or William H. Seward Elementary School. Each finalist will be asked pre-determined identical questions. Everyone who is participating in Homer, Seward, or Soldotna may provide immediate written feedback to the on-site representative, which will then be provided to the Board of Education prior to their executive session. If you want to offer your input, this process will be followed:
Audience members must sign in and sign out in order to submit input forms.
Audience members must attend the candidate's interview in order to offer feedback.
Input forms must be submitted before leaving the room in order for the board to consider them during the process.
Online link: Watch from anywhere live online, beginning at 4:00 p.m., April 4, 2019
Online Board Docs link with agenda and supporting documents: http://bit.ly/2FMiFKH
The school board conducted a nationwide search and contracted with the Association of Alaska School Boards to facilitate the search process. Initially, three candidates were invited to interview as finalists, but Dr. Ken Haptonstall withdrew his application on March 31, 2019. The school board intends to make the announcement of their choice of a new superintendent as soon as possible following the final interviews and deliberations on the afternoon and evening of Thursday, April 4, 2019.
###