May 19
13
News Release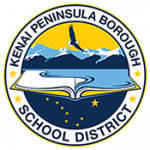 Collective Bargaining Update: May 13, 2019
Soldotna, May 13, 2019—Proposals were exchanged between The Kenai Peninsula Borough School District (KPBSD), and the Kenai Peninsula Education Support Association (KPESA) and Kenai Peninsula Education Association (KPEA) during collective bargaining on May 13, 2019. The Associations rejected the District proposals.
Collective Bargaining will continue on Thursday, May 16, 2019, beginning at 9:00 AM.
Link
School district Collective Bargaining webpage, includes Advisory Arbitration April 2019 report to KPBSD, KPEA, KPESA documents, and most recent proposals.
###