May 19
16
News Release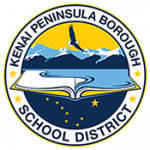 Collective Bargaining Update: May 16, 2019
Soldotna, May 16, 2019—The Kenai Peninsula Borough School District (KPBSD) met with the Kenai Peninsula Education Support Association (KPESA) and Kenai Peninsula Education Association (KPEA) for collective bargaining on May 16, 2019.
The District did not accept the KPEA and KPESA May 13, 2019, last best offer, and proposed separate counter offers to each Association.

Each Association rejected the District's May 16, 2019, counter offer.
No further bargaining has been scheduled.
Following bargaining this morning, the Associations distributed a quote to members and on social media attributed to the District's bargaining team spokesperson. This is the accurate context of the quote, "…put up or shut up…" transcribed from the May 16, 2019, recording during bargaining.
Listen to the May 16, 2019 audio clip from collective bargaining:
"We have listened to Mr. Fischer and others talk about how the broker has been overly, well I don't want to say excessive, in its recommendations to or analysis as to what the costs are going to be in the next school year. We think the broker has accurately, to the best of the information available to it, considered all of the factors that go in to a health care program. We believe that the request by the association that somehow, the district should accept your proposals and not have a cap, is not accurate.
We do not believe that what you've told us, that in your opinion the costs are going to go down next year to such an extent that even though the district may be giving up its cap, it's not going to be impacted by that. We don't believe that. We don't agree with that.
But we do know, that if you agree with that, then your health care committee on the HDHP has the ability to set your members rates at whatever it wants. If you think the $367 rate that the hundred percent migration comes out to per month for the high deductible plan comes out to, and will not be what it's going to be shown when it comes to June 30, 2020, or whenever, March of next year, set it at $200. Have every one of your members pay $200 per month. Have your health care committee going crazy for the first nine months of next year to see how it can reduce the cost. But if you believe the broker is not right, then put up and shut up or shut up on that. Do what you want the district to do. You want us to pay the higher cost if the broker is accurate–but why don't you pay the lower cost while you think the broker is wrong, and you've solved the problem of your memberships costs next year.
So based upon our analysis, our review, we have a proposal for you. For each of the Associations. We have told you that we will not remove a cap, and we're not removing a cap. We've told you that we respect KPESA's determination that it wants to stick with KPEA, but our proposals remain separate."
Links
School district Collective Bargaining webpage, includes Advisory Arbitration April 2019 report to KPBSD, KPEA, KPESA documents, and most recent proposals.
###