Aug 19
20
The Borough call center received questions asking if school is open.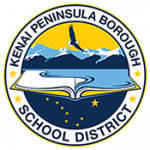 YES! Kachemak Selo, Razdolna, and Voznesenka schools are open on a normal schedule, Tuesday, August 20, 2019.
Cooper Landing School is the only closed KPBSD school on August 20, 2019.
The Caribou Lake Fire is not impacting East End Road. Drivers are asked to use caution and yield to fire vehicles and first responders.
Follow KPB Alerts on Facebook, and for additional information on the Ready-Set-Go! Evacuation Guidelines and up-to-date fire information, visit www.kpboem.com or call 907-262-INFO.