Aug 19
21
8/21/19, 9:00 AM: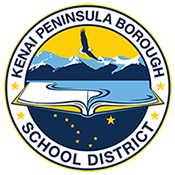 Cooper Landing School will OPEN at 11:00 AM with a two-hour delay start on Wednesday, August 21, 2019. The school day will end at the normal time, 3:15 PM.
Absences will be excused if parents choose to keep children at home due to air quality, road closures, or wildfire activity in their area.
Outdoor recess and physical activity at all school locations may be modified based on Air Quality Levels.
A Swan Lake Fire community meeting will take place at the Cooper Landing School gym at 6:00 PM, Wednesday evening.
Follow KPB Alerts on Facebook, and for additional information on the Ready-Set-Go! Evacuation Guidelines and up-to-date fire information, visit www.kpboem.com or call 907-262-INFO.
###