Aug 19
25
KPBSD anticipates all 42 schools will open on a normal schedule on on Monday, August 26, 2019.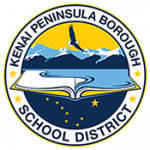 Air quality is a top concern for schools and the health of our students, staff, and athletes. Your KPBSD school district is working closely with the Borough Office of Emergency Management, the Great Basin National Type 1 Incident Management Team, agency cooperators, and onsite information from school principals to make the best decisions for the safety of all of our students, staff, and the team of teams fighting wildfires burning on the peninsula.
Superintendent O'Brien will make a decision on Monday about outdoor recess and class activities, and outdoor athletic practices and events. A full update about activities, sports, and travel will post by Monday afternoon. A significant weather change is not expected this week, and so this will likely continue to cause delays and closures on the Sterling Highway between MP 53-71 due to smoke and active fire or fire operations.
Parents and guardians: based on what is best for your child, if you keep your child at home due to air quality or fire activity near you, the absence will be excused. The website Purpleair.com now has four sensors on the peninsula and is a helpful resource to check air quality in your general region.
Follow KPB Alerts on Facebook, and for additional information on the Ready-Set-Go! Evacuation Guidelines and up-to-date fire information, visit www.kpboem.com or call 907-262-INFO.