Sep 19
5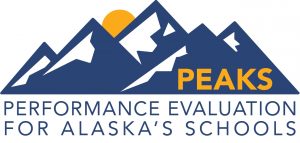 September 5, 2019
Dear KPBSD parents and guardians,
The 2019 Spring Performance Evaluation for Alaska's School (PEAKS) student results is available for your review on September 6, 2019, in the PowerSchool Parent Portal.*
"PEAKS is one assessment used to help provide a picture of how our students are doing to meet state standards," said Superintendent John O'Brien. "PEAKS is significantly more in line with national expectations and even though we do not receive district data on the National Assessment of Educational Progress (NAEP), we believe our results on NAEP would mirror PEAKs results. We are proud of what our students accomplish with the education they receive in our schools and that they are ready for life, college, and career when they earn a KPBSD diploma."
If you have any questions, kindly contact your child's school. The State of Alaska PEAKS webpage offers additional information you may find helpful, and you can read the KPBSD letter to parents from the Director of Assessments for additional information from the school district.
*instructions to locate the report in PowerSchool
Sincerely,
Assessment Department, Kenai Peninsula Borough School District
Opt-in to receive SMS messages from KPBSD, if you have a cellular phone number listed in your PowerSchool contact, Text Y or YES to 67587.
The mission of the Kenai Peninsula Borough School District is to empower all learners to positively shape their futures.