Sep 19
13
News Release: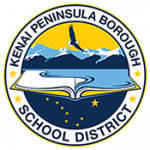 Collective Bargaining Update: September 13, 2019 
Soldotna, September 13, 2019—The Kenai Peninsula Borough School District (KPBSD) has requested additional information related to the September 12, 2019, offer from the Kenai Peninsula Education Association (KPEA) and Kenai Peninsula Education Support Association (KPESA).
The Associations' included new retroactivity language in their health care proposal, and the requested information is for their method of calculating additional projected costs to the District. The District will be analyzing and reviewing those costs and intends to develop a counter-offer to bridge the health care divide.
Link: Collective bargaining webpage with proposals, meeting times, and handouts
###