Sep 14
26
Kenai Peninsula Borough School District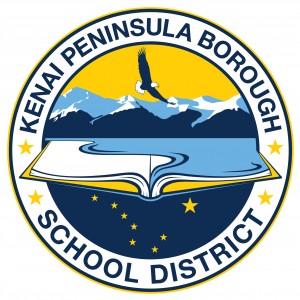 Contact: Pegge Erkeneff, 907.714.8888
News Release
Project SEARCH open house is September 29, 2014
Soldotna, September 26, 2014—What takes place when a school district and hospital collaborate to create a business-led, one-year, school-to-work program for students with disabilities? Join KPBSD and Central Peninsula Hospital for the third annual Project SEARCH High School Transition Program open house and find out about a life-changing opportunity happening in our community.
Monday, September 29, 2014
5:00 – 6:00 p.m.
Denali Room, Central Peninsula Hospital
Soldotna, Alaska
Families, educators, partner organizations, and community members are invited

Meet three student interns who will showcase learning from their respective internship rotations
Talk with the teacher and job coach
Meet the hospital job mentors
Presentation of a national Project SEARCH award based on employment outcomes, by Patrick Reinhart, director of public policy, Governor's Council on Disabilities and Special Education
Light refreshments will be served
Dr. Steve Atwater, KPBSD superintendent said, "One of our on-going challenges is to ensure that our students with disabilities make a smooth transition to life after high school. Project SEARCH is thus, a wonderful way to help us meet this challenge."
The Project SEARCH High School Transition Program is a total workplace immersion, facilitating a seamless combination of classroom instruction, career exploration, and relevant job-skills training through strategically designed internships. Through a series of three targeted internships the students acquire competitive, marketable, and transferable skills. Students also build communication, teamwork and problem-solving skills which is important to their overall development as a young worker. The goal: independent adults prepared for competitive employment opportunities.
Kenai Peninsula Project SEARCH is made possible through the collaborative efforts of Project SEARCH Cincinnati Children's Hospital, Central Peninsula Hospital, Kenai Peninsula Borough School District, the Governor's Council on Disabilities and Special Education, Division of Vocational Rehabilitation, and Frontier Community Services.
Links
###
This and all KPBSD media releases are online at this web page: http://bit.ly/MediaPublicRelationships
Suggest or contribute a story online link: http://bit.ly/SuggestKPBSDstory