May 17
3
BP Teachers of Excellence 2017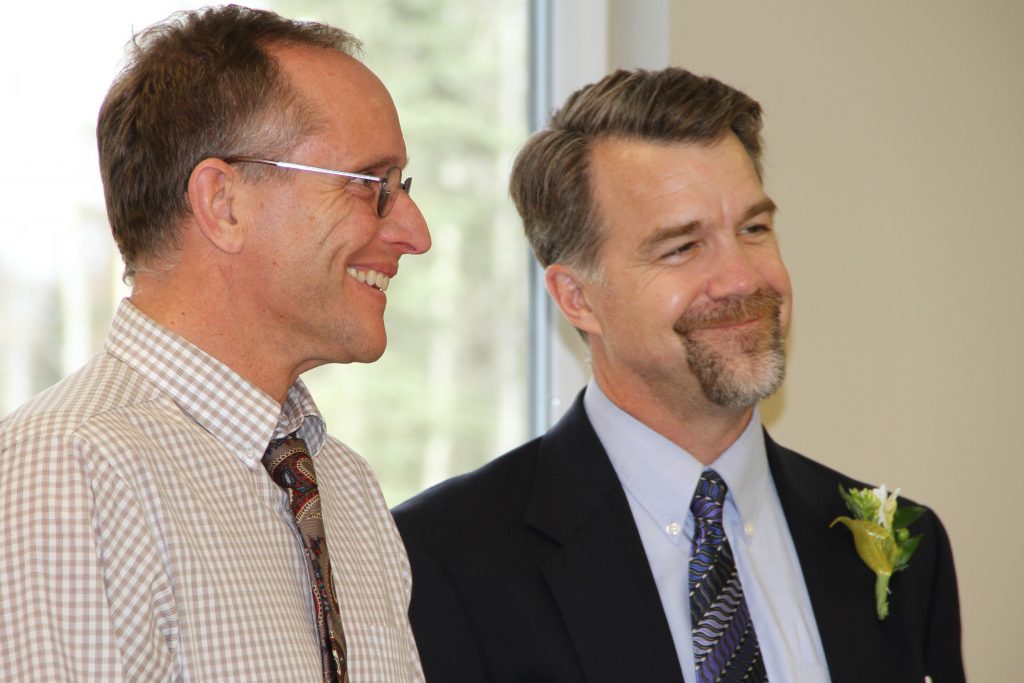 Karl Kircher, BP Educational Allies Award, 2017 Kenai Peninsula
The award recognizes the additional unsung heroes in our schools—support staff, administration or volunteers—who are working alongside teachers to inspire students and are making a difference in our schools and community.
"It is an honor to receive the BP Educational Ally in the School Community Award. The words "ally" and "community" really made this special for me. I've always considered my job as principal to be a supporting role to help create a community where teachers are inspired to excel by each other and by their students. The presentation also recognized our school's efforts at community service to live up to our role as Kenai's Neighborhood School. I was proud to receive this award as result of supporting a great team here at Mountain View Elementary." –Karl Kircher, principal, Mountain View Elementary
At the BP Teachers of Excellence awards, this introduction was spoken, "The awardee from the Kenai Peninsula is just this type of individual. I'll introduce him or her and ask them to come up to receive their award. And to make it more fun, they have no idea they're here to be honored tonight.
This individual came to their school first as Vice Principal, then took the helm as principal two years later. Under his leadership, the school has taken on the subtitle of: A Neighborhood School which emphasizes kindness.
A tall man, this principal meets children at their level, sitting on the floor, listening, and engaging with the heart of students before speaking. He's a creative thinker, a risk taker, and a man of action.
Not only does he respect the students, the staff and strive to improve the level of education for all students, he also seeks to engage with and meet the needs of the community.
He's organized many community engagement opportunities such as the fall carnival, bike rides, and cook outs. He's encouraged students and staff to reach out and give back, planting trees in public gardens, honoring veterans and packaging Christmas gifts to struggling families.
More than anything, we're told, Karl Kircher, principal at Mountain View Elementary School, is a cheerleader—the director of a huge team working together for a common cause: equipping the next generation for success.
When we asked what type of prize Karl might like, his colleagues responded that his greatest joy in life is his family, especially his little grandson. So we have purchased Karl tickets for two adults and one child for the Kenai Fjords Tours National Park tour in Seward, so he can spend some much-deserved quality time with his family this summer."
"I am excited Mr. Kircher has been selected as the first Educational Ally recipient in KPBSD," said Sean Dusek, superintendent. "He is a tireless leader at Mountain View Elementary that has implemented a successful kindness culture at the school.  He has done an excellent job supporting teachers make the kind of difference that has raised the bar for all students."
Please congratulate Karl Kircher, BP Educational Ally for the Kenai Peninsula!
Facebook: Mountain View Elementary
Website: Mountain View Elementary